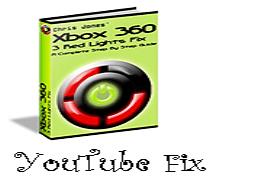 Clovis Xbox 360 Repair+

I offer the best RROD Warranty in the Industry with a 1 year for "((Any))" Red light or "Any other fault" that should pop up after your Repair not just the fault you had repaired! 100% Free! All parts included with no up charge!

I also repair PS1, PS2, PS3, Wii, DS, Desktop PC's and Laptop's+

Need Your Game system  Repaired?

"No one anywhere licensed or not can beat my Quality, Experience and Warranty when it comes to the Xbox 360"

Have you been the victim of a "YouTube Educated repairman with no electronic background?"

I will attempt to repair ANY XBOX 360 no matter what modifications it has had previously, If I feel the Game system Repair is not going to waste your time or mine.

Did your last XBOX 360 repairman remove your XBOX 360's X-Clamps and put bolts in your XBOX 360? Did your last XBOX 360 repair only last a day or two befor a new RROD or new yellow light? If so All may not be lost!

Do not become a victim of fraud! Learn the truth, visit my
YouTube Channel
even if you do not use me as your repairman you need to know how to protect your game system from idiots and fake repairs!
I have saved many XBOX 360's PS1, PS2, PS3 and Wii's whose owners were told, by previous Licensed Repairmen, that the console would never function again.

IF I CANNOT FIX IT, IT IS FREE!

You have nothing to lose and everything to gain.

My name is Daniel Read
about me
to find out how and why I started Clovis XBOX 360 Repair.
When I Repair your XBOX 360, Play Station or Wii I use Equipment BOUGHT, SOLD, AND DESIGNED SPECIFICALLY FOR THE Game System.

That is why I can offer a "1 YEAR WARRANTY FOR ALL Red LIGHTS"     On all my work.

Unlike others that only offer warranties on the specific fault repaired or time limits of thirty days or less because they use PENNIES, HOME DEPOT BOLTS, DRILLS, PAINT REMOVER HEAT GUNS, AND/OR EVEN THE HEAT GENERATED BY THE XBOX 360 ITSELF! To "Fake" repair your XBOX 360 or Game systems

I Repair your XBOX, Play Station or Wii ACCORDING TO FACTORY STANDARDS USING ALL ORIGINAL PARTS and using all PROFESSIONAL EQUIPMENT.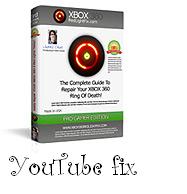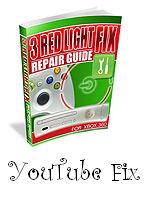 All the above books are YouTube fix Book's!

They are all bad for your Xbox and do more harm than good!

If all you want is for your Xbox to work for a week or two than they are for you but will likely kill it and will remove all possibility of a lasting repair so do not sale it after you do this!

All the information in the above books is free on YouTube!

If you want a lasting repair you need to have a Qualified repair man using the rite methods and equipment!

Below is a YouTube channel I use to provide "Video Warnings" That you should look at should you decide to use someone other than Clovis Xbox Repair

to repair your Game System, PC or Laptop

This page was last updated: December 31, 2014
Learn The Truth And help me worn parents and their kids about bad repairmen that steal from them!

License for your safety# BL10117523       Bureau of Electronic and Appliance Repair LIc# 88169

Key words

PS1 Repair, PS2, Repair, PS3 Repair, Wii Repair, Play station repairs, playstation Repair, playstation, Red light Repair, Yellow light repair, yellow light, Red Light, RROD, PC Repair, Laptop Repair

PS1 Repair, PS2, Repair, PS3 Repair, Wii Repair, Play station repairs, playstation Repair, playstation, Red light Repair, Yellow light repair, yellow light, Red Light, RROD, PC Repair, Laptop Repair

PS1 Repair, PS2, Repair, PS3 Repair, Wii Repair, Play station repairs, playstation Repair, playstation, Red light Repair, Yellow light repair, yellow light, Red Light, RROD, PC Repair, Laptop Repair

This website is under a little reconstruction my apologies for any links that may not be working but please let me know if any are not working thank you

I also offer a change at Winning A

Brand New Game System

With Every Game System Repair Ask for Details

Although I am not BBB accredited

Because I cannot afford the enormous fee just to put up a little banner saying I am accredited

i am listed with the BBB and 

I have "0" Completes